What is Pressure Cooker?
Pressure Cooker lets you prepare fresh, flavoursome and elegant food in a fraction of the time of traditional cooking methods. The body and lid are made from high quality 18/10 stainless steel. The pressure inside the cooker is controlled by an operating valve which prevents an excessive build-up of pressure.
It is important that the user guide is read and understood before cooking and all safety precautions are observed.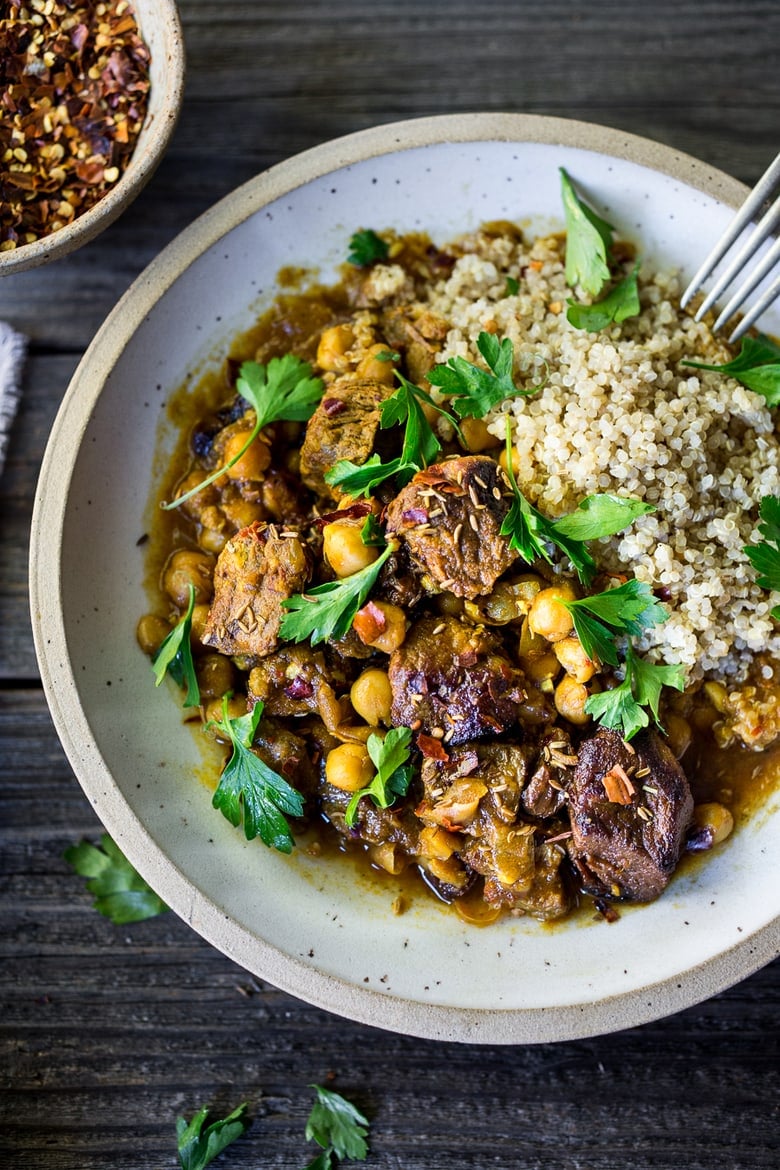 Middle Eastern Lamb Stew with chickpeas and fragrant spices

Ingredients
2 tablespoons olive oil, butter or ghee
1 ½ –1 ¾ pounds lamb stew meat ( shoulder, leg or shank) cut onto 1 ½ inch cubes
1 onion, diced
4–6 garlic cloves, rough chopped
1 teaspoon of each: salt, pepper, cumin, coriander, turmeric, cinnamon, and cumin seeds ( seeds are optional, add another teaspoon ground cumin if no seeds)
½ teaspoon chili flakes ( Aleppo Chili flakes are nice) and more for garnish
2 tablespoons tomato paste
¼ cup apple cider vinegar (or red wine vinegar)
2 tablespoons honey or brown sugar
1 1/4 cups chicken stock or broth
1 x 15 ounce can chickpeas, rinsed and drained
¼ cup raisins or dried apricots (chopped), or even dried currants
Serve with cooked quinoa, couscous or basmati rice & garnish with fresh Italian parsley or cilantro leaves and extra chili flakes.

Instructions
Turn the Instant Pot on and set it to the Sauté function. Heat the butter or oil and saute the onions for 3-4 minutes until fragrant. Add the lamb, garlic, salt and all the spices and saute for 5 more minutes until fragrant. Add the vinegar, tomato paste, honey, stock, chickpeas and raisins and stir until combined.

Cover and set the Instant Pot (or pressure cooker) to pressure cook setting for 50 minutes on normal/high. Naturally release.

Let the pressure release and give a stir. The lamb will be tender and break apart easily. If you prefer it less juicy, return to saute function and cook off some of the liquid. ( Note that it will thicken a bit as it sits)

Serve over quinoa, rice or cous cous with some fresh cilantro or parsley.
www.feastingathome.com (source)